We bring therapeutic games for rehabilitation at patient door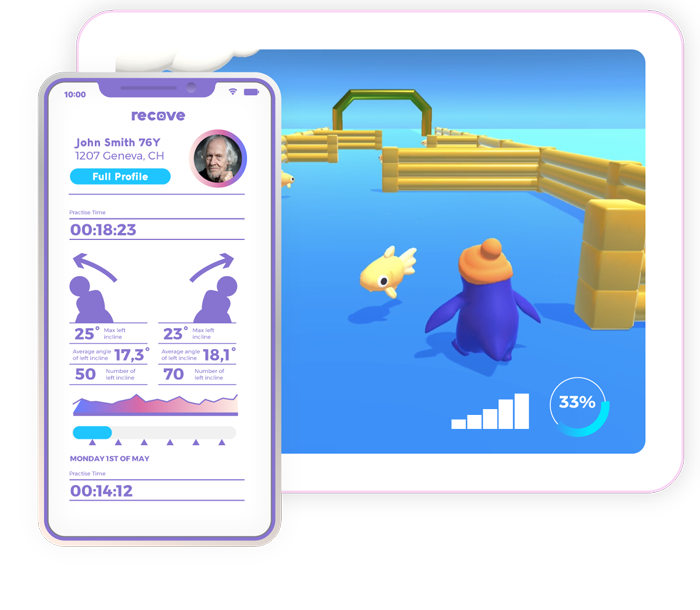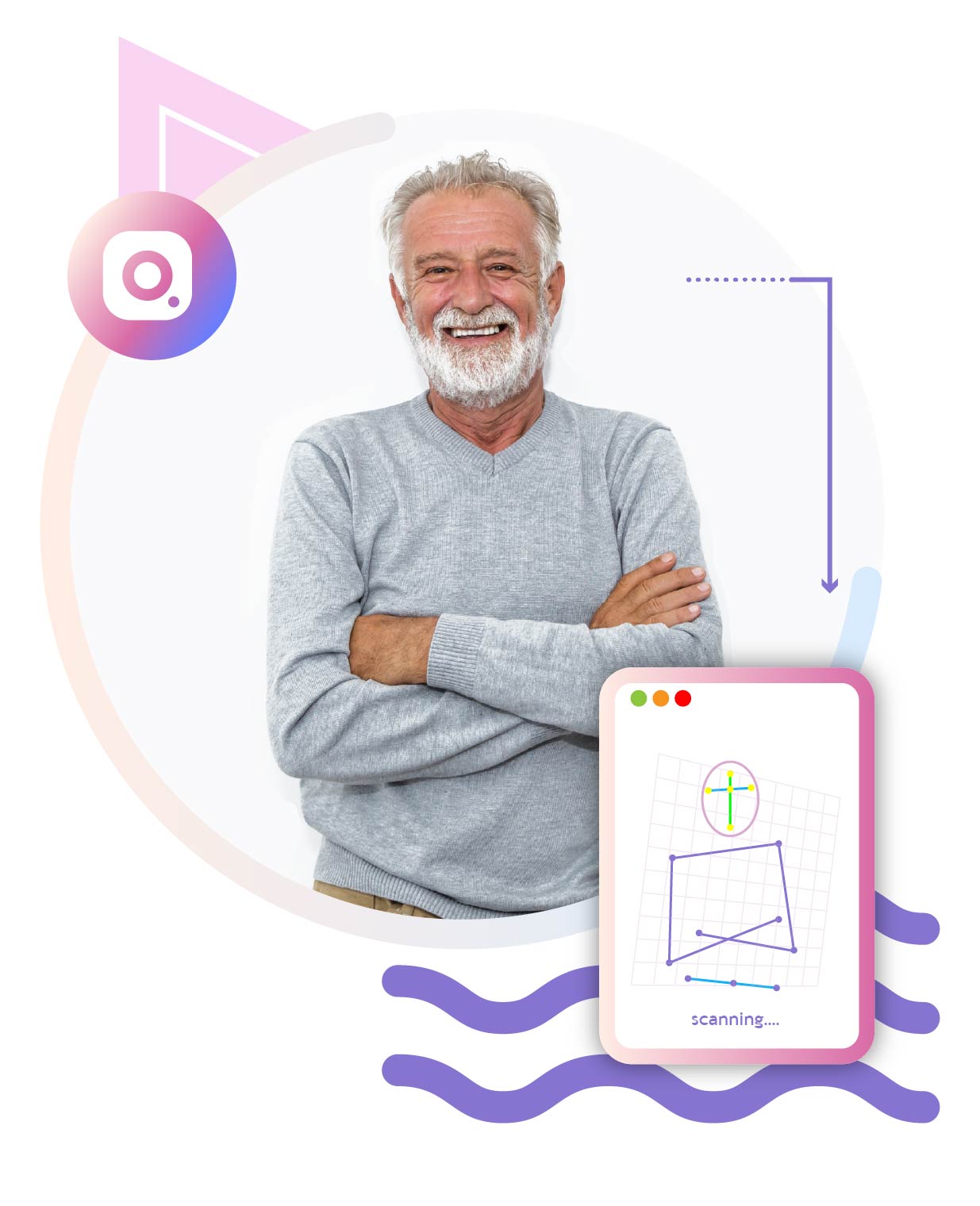 Innovative technology for physical therapy
Now, therapeutic games for rehabilitation can be adopted safely and used at home by most patients using their own mobile phone, tablet or computer.
We focused on developing an efficient technology, easily accessible and affordable.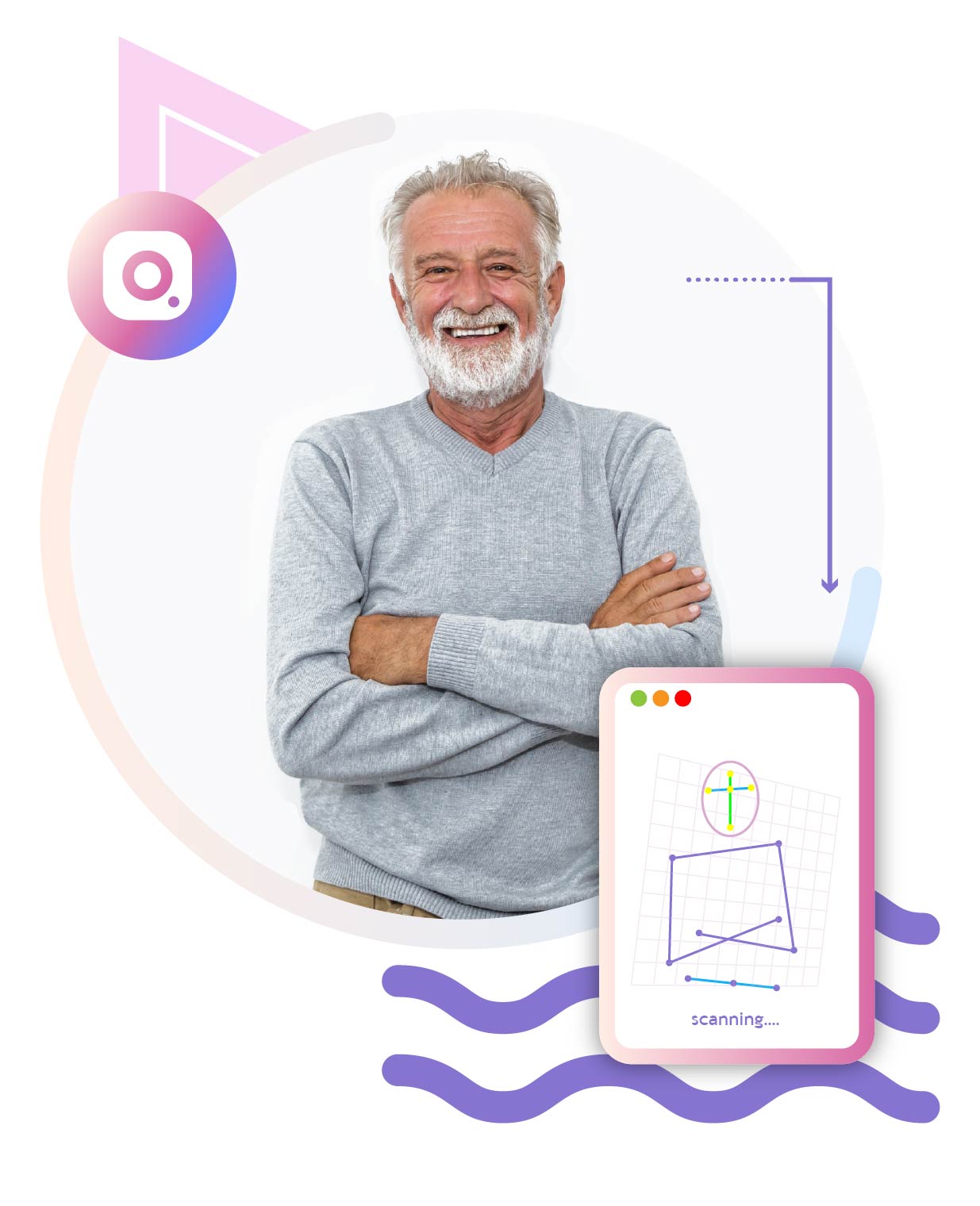 A better patient experience, a proven effectiveness
Many clinical trials demonstrated serious gaming for rehabilitation helps to significantly improve patients engagement, exercice dose and intensity. Leading to better therapeutic outcomes.
Did you know 20% of rehabilitation sessions are cancelled due to lack of patient motivation?
Using recove, helps keeping patient on track with targeted exercises. As well as in the therapist office or patient home.

Who can benefit from recove therapeutic game platform?
We focused on patients facing gait and balance disorders in the context of sarcopenia.
As prevention is leading more and more public health policies, we are working on Ai assisted patient assessment and falls predictive patterns.
How patients can access our rehabilitation game?
If you are a patient, ask for an advice to your physiotherapist, occupational therapist or medical doctor.
If your are a therapist, request your personal account on recove beta platform. Then, invite patients to targeted rehabilitation games. It's as simple as that!
Why should you use recove solution?
Recove is the first ever mobile and affordable rehabilitation serious game.

There are no devices to rent and plug and play!
Turn on your computer or tablet and connect to recove web App. That's it!
The recove experience
for your patients
The recove experience
for your patients
Get instantly your free trial and see how recove can change your practice!
Like many other physical therapists you can improve patient engagement and follow up using serious gaming for rehabilitation.
Ask for a free trial and help us to improve Recove.